We're dedicated to finding the right solution for you
We offer the full range of electrical engineering services spanning multiple industries and sectors.
Electric Vehicle Charging
We're working towards a greener future by investing in
Electric Vehicle Charging
Want to know how you can get Electric Vehicle Charging Points at your home or business? Just follow our 4-step guide below: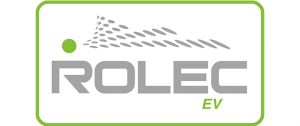 These are four recent examples of our work. They cover large commercial electrical engineering projects, and domestic wiring jobs. We approach each contract from an ecological perspective calculating the most energy efficient lighting solution to meet the customer's needs. Our association with Thorn, through the Thorn Energy Partnership gives us access to the latest eco lighting technology which we put to good use in our work.
Martech
Fully Wired completed the internal and external electrical installation at the new Martech Warehouse in Dewsbury .
This included the full scope of electrical work:
• Internal and External Lighting
• Electrical Wiring and Components
• Data installation
• Fire alarm
• Intruder alarm
The Pavilions
Master Cars
Nostell Priory
Westex Carpets
Contact Us Today
About your Next Project